Katy Perry To Be Honored For LGBTQ Equality Activism At DVF Awards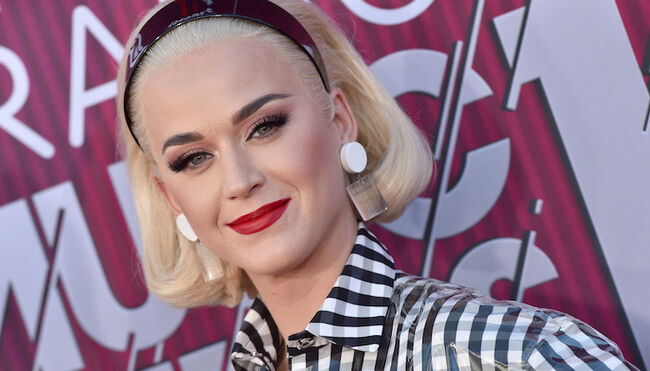 Katy Perry will receive a special honor at the 10th annual DVF Awards.
It was announced on Monday (March 18) that the "Swish Swish" singer would accept the Inspiration Award at this year's female-focused function, created by Belgian fashion designer Diane von Furstenberg, for her efforts as a UNICEF Goodwill Ambassador and LGBTQ equality advocate.
Alongside Perry, attorney-activist Anita Hill, who chairs Hollywood's Commission on Sexual Harassment and Advancing Equality in the Workplace, will also be awarded the Lifetime Leadership honor at the ceremony. Additionally, R&B duo Chloe x Halle are slated to perform at the show.
In response to the news, Perry tweeted, "Honored to be recognized in the company of some of the world's fiercest women for using my voice and platform for the only thing that matters - constantly striving to spread light and create positive change."
The "Dark Horse" singer has been a well-known champion for the LGBTQ community, having used her iconic "Firework" video to support the It Gets Better Project to standing in solidarity with marriage equality and transgender rights.
Perry's award is one of five to be bestowed to women every year who have demonstrated strength, courage, and leadership as part of the Women in the World conference. Per the website, the DVF Awards was founded in 2010 "to recognize and support extraordinary women who are dedicated to transforming the lives of other women; women who have had the courage to fight, the strength to survive, and the leadership to inspire."
Among the 2019 recipients are Nobel Peace Prize winner and genocide survivors advocate Nadia Murad and Alchemist Lab for children education founder Hadeel Mustafa Anabtawi. Every honoree will receive $50,000 toward their affiliated nonprofit via The Diller von Furstenberg Family Foundation. (For more information about the DVF Awards, click here.)
The show will commence on April 11 at the Brooklyn Museum in New York.
Photo: Getty Images